Linda Edwards elected Chairman of the Board of Trustees at the Institute of Economic Affairs
20 July 2023
---
SUGGESTED
Healthcare
Chris Snowdon writes for CapX
20 July 2023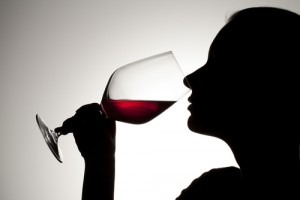 In the Media
Christopher Snowdon quoted by The Daily Mail
21 July 2023
Economic Theory
The Institute of Economic Affairs (IEA) Board of Trustees are pleased to announce their unanimous election of Linda Edwards as the new Chairman.
Linda Edwards brings a wealth of experience in organisational governance and a deep commitment to advancing the fundamental institutions of a free society.
Neil Record steps down after 15 years of dedicated service on the Board and 8 years as Chairman, overseeing significant organisational growth.
Chairman Linda Edwards said:
"I pay tribute to my predecessor Neil Record, who is stepping down after a period of phenomenal leadership and dedicated and often thankless service. He has grown the efficacy and impact of the IEA during his tenure. I am deeply humbled to follow in his footsteps and excited to be taking on the role of Chairman.
"The IEA has served a vital role in promoting the institutions of a free society not only in the United Kingdom but also throughout the world. We stand on the shoulders of giants in promoting ideas that have lifted billions of people out of poverty and fostered immense human flourishing.
"As the UK faces immense economic challenges, both new and old, the IEA continues to educate students, teachers, policymakers and the public."
Director General Mark Littlewood said:
"Neil Record has been a superb supporter of the IEA as a trustee for fifteen years and a brilliant leader for eight of them as our Chairman. His advice, guidance, intellectual insight and business skills have been invaluable to me as the IEA's Director General, as well as his immensely cherished friendship.
"I was pleased to be able to celebrate his 70th birthday with him recently – the truth is that he could easily pass as a man twenty years younger. Neil has enormously contributed to British public and political life and is one of our country's leading philanthropists. I know he will make an even greater contribution in the years ahead – especially in the areas of market economics, environmental policy and freedom of speech.
"His tenure as IEA chairman has been exceptional and all of us at the Institute are incredibly grateful for his contribution and wish him every further success in the years ahead.
"I'm thrilled that Linda Edwards has agreed to become the IEA's new Chairman. She has been an enormous presence in the freedom movement for many years. Her strong connections to a wide range of organisations, including Cato Institute, Reason Foundation and the Atlas Network, testify to her boundless commitment to individual liberty. I eagerly look forward to working with her in taking the IEA to still greater heights."
Former Chairman Neil Record said:
"After eight years as IEA Chairman and fifteen as an IEA Trustee, I have decided to step down. I leave with continuing admiration for the work of the IEA, but sadness knowing that I will miss working with such a talented group of individuals.
"I want to make particular mention of Mark Littlewood, our Director General, who has so ably led the IEA for more than a decade, enormously raising its profile and its impact in the national arena. I look forward to continuing to support the IEA, helping restore our beautiful historic home in Lord North Street and promoting public sector pensions transparency and reform.
"I am a great believer in term limits for volunteer posts and I have completed my eight years term limit as Chairman. My successor, Linda Edwards, has been a Trustee for four years, and an active supporter for much longer. She is a passionate advocate for our free market agenda and I am confident she will successfully lead the IEA into the future."
ENDS
Notes to Editors
Contact: 
[email protected]
 / 07763 365520
About Linda Edwards
Linda was elected Chairman of the IEA Board of Trustees in July 2023, after serving on the Board since June 2019 and the Board of Advisors since 2016. Linda undertook her undergraduate studies in economics at Trinity University in Texas, followed by a Juris Doctor at The University of Texas School of Law. She subsequently practised mergers and acquisitions at Latham & Watkins, the world's second-biggest law firm. Linda went on to live in London, Dubai, Paris, and Hong Kong. Since 2018, she has been a Board Member of the Atlas Network, the international classical liberal networking and training organisation started by IEA founder Antony Fisher. She is also a Board member of the Reason Foundation and previously served on the Board of Visitors to the School of General Studies at Columbia University.
About Neil Record
Neil Record joined the board in June 2008 and served as Chairman between March 2015 and July 2023. Neil is also the founder and former Chairman of Record plc, a listed specialist currency asset manager. He was educated at Balliol College, Oxford, and University College London, from where he holds an MSc in Economics (with distinction). His first job was as an economist at the Bank of England; this was followed by a stint in industry. He has lectured on Investment Management at Cambridge University, and is author of the first book on specialist currency management within an investment context: Currency Overlay (John Wiley & Sons, 2003). Neil has been a prime mover in attempting to improve transparency in public sector pensions in the UK, and is author or co-author of four papers on this topic, including Sir Humphrey's Legacy (2006) published by the IEA. He is also the former Chairman of the Remuneration Committee of Nuffield College, Oxford.
The mission of the Institute of Economic Affairs is to improve understanding of the fundamental institutions of a free society by analysing and expounding the role of markets in solving economic and social problems. The IEA is a registered educational charity and independent of all political parties.
---
---
---
---